GOOD PUPPY LOST
TO FIND YOURSELF YOU FIRST NEED TO GET LOST
"Looking for Egor. Last seen hiding In the mirror." — Roger
Written & illustrated by M. Tito & L. Di Alessandro
Recommended for children, ages 3 to 7.
HARDCOVER
66 pages
Language: English
Product Dimensions: 8 x 8 x 0.3 inches
Publisher: GOOD PUPPY
Edition: 1st Edition . September 21, 2015
ISBN-10: 1940692-40-7
ISBN-13: 978-1940692-40-1
About:
Seeing Further
Friendship
Conquering Fears
Building Self-Esteem
Positive Creative Play
Understanding Others' Needs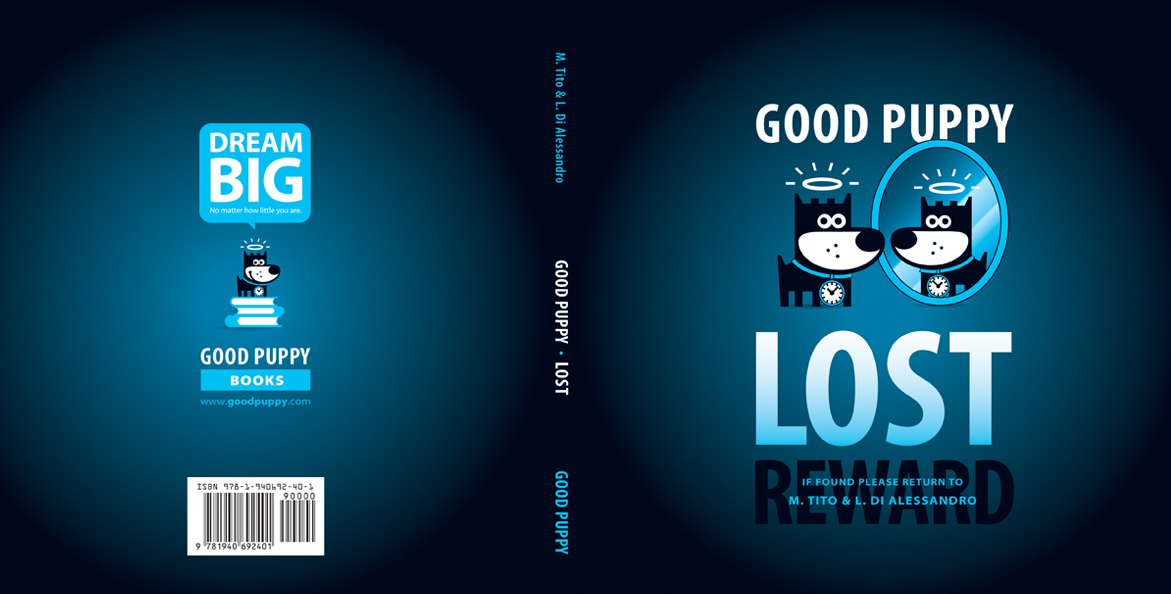 Get to know Roger and Egor in this humorous bedtime story and join in the adventure of self discovery.
Roger, a little puppy, finds his best friend in Egor, his own reflection. Fulfilled and intrigued by his mysterious other, Roger doesn't notice much else around him. During a house move, Roger gets separated from Egor and lost in the forest, where it takes more than one bump on the head to wake up this puppy to the world around him.