CHILD COGNITIVE BEHAVIORAL SYSTEM
---
Challenges & Super Powers Poster
Promoting An Empathetic Code Of Ethics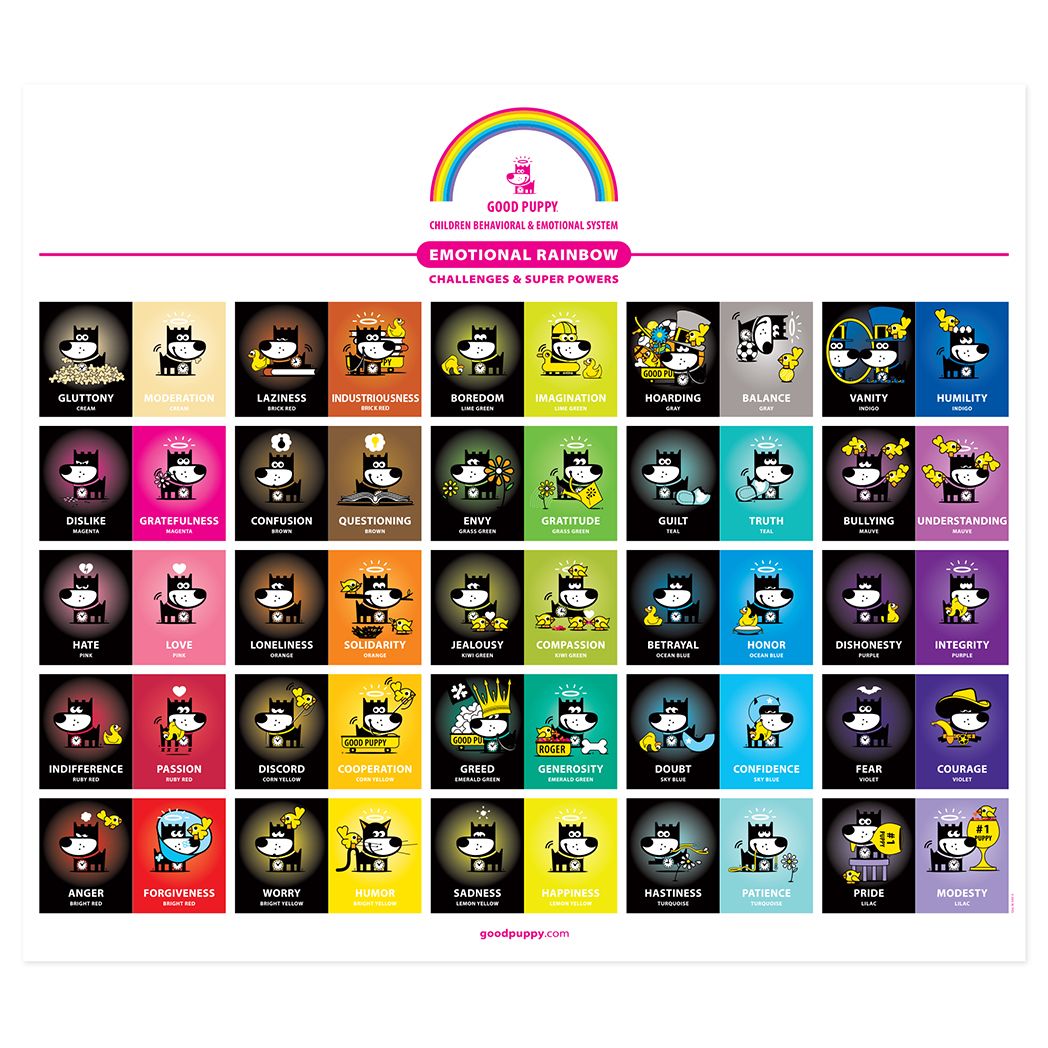 Character building tool.

Promotes an empathetic code of ethics.

Easy to implement.

Congruent for home, school & therapy.

Multiple correspondences - colors, words, empathetic images & positions.

Inclusive of children suffering from Dyslexia, color blindness, ADHD, ODD and some dissociative disorders.

Recommended for children, ages 3 to 9.
CONTAINS
25 Challenges / 25 Super Powers

1-Sided

Semigloss bright white paper

24.5 x 28 inches

An Essential Early Learning Tool

This Emotional Rainbow illustrates twenty five challenging emotions or situations, paired with the virtue, or super power, that trumps each one of them. Children can recognize the empathetic imagery from a very young age. With an adults' help, they learn to exercise their super powers in order to conquer challenging situations. This allows children to grow their virtues while building a healthy and empathetic code of ethics.